Latest
See our Louis Riel Métis Dancers at the following upcoming celebrations:
Wednesday June 24 - Canada Place, St. Jean Baptiste Day Celebration
Sunday June 21 - Trout Lake, National Aboriginal Day Celebration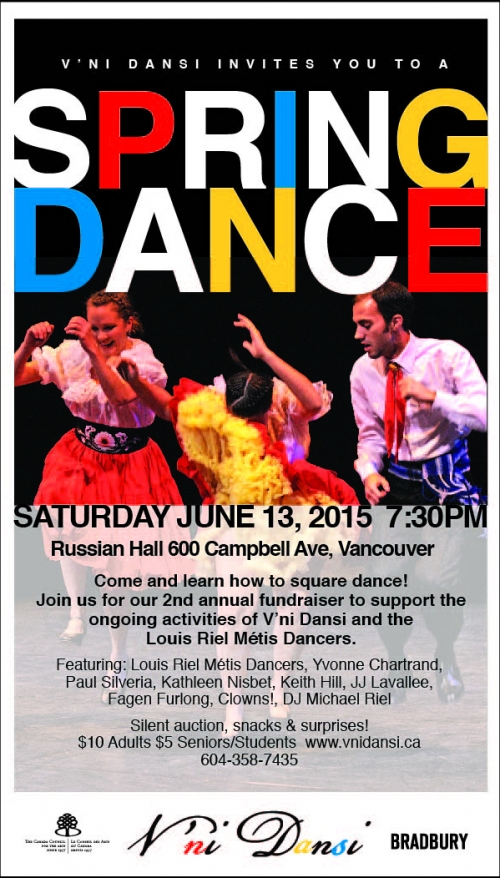 Join us for an evening of dance! 
Learn how to square dance with Paul Silveria and Yvonne Chartrand. Get your groove on with the music of DJ Michael Riel. And enjoy performances by the Louis Riel Métis Dancers, Kathleen Nisbet, Keith Hill, JJ Lavallee & Fagen Furlong, and clowns!